Short post for now.
I just wanted to say that the actual process of moving is about to begin. We are loading up today and hitting the road tomorrow (as I type this its tomorrow, if not when it gets posted). In the meantime I'm going to start releasing some of the posts that I've written so far. I'm not entirely what kind of order they will be released in, or even how often they will be released. But, if you use the handy subscribe feature over at the side or at the bottom of the page then you'll know when they crop up. Otherwise just check back when/if you care. 🙂
We're also going out to eat at with SB's family today. We are going to Christos, which is the exact same place we ate our very first meal when we moved here, full circle and such. 🙂
So, I'm outta here for now. Got things to do and places to be!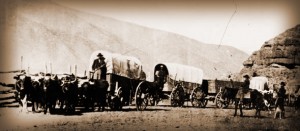 Until next time,
-Taco
P.S. Its later in the day and the truck is mostly loaded (thanks go out to FIL, MIL, and BIL). We still have a bit to do and there is cleaning to be done, but the worst is over as far as stage 1 of getting to our new home goes. Our truck is named Lillian, or "Lily" for short.