MEAD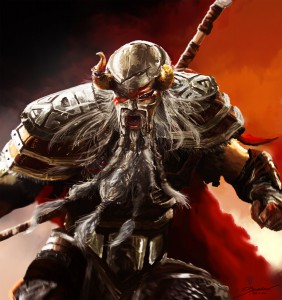 Today's post is going to be comparatively brief. I only want to talk about one thing. Mead.
If you are like me, then mead conjures up epic imagery of celtic/nordic/etc. warriors drinking in mead halls or engaged in glorious battle.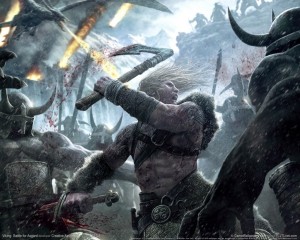 If you are not like me, or if you have no idea what mead is, then I'm here to help.
Mead is a very, very, very old alcoholic beverage, made by fermenting honey with water. Yep, that's it. You mix honey and water and then let it rot. Some people claim that Mead is the oldest alcoholic beverage in existence. I'm not sure if that is true or not, but its safe to say its very old. We have evidence of beer being produced in Mesopotamia as far back as ~7,000 years ago. So in order to be older than beer (which is older than wine) mead would need to date back further than that. However, that being said, we've probably been eating honey since we learned what our mouths are for, and water is well, water. So I don't find it implausible that mead is the oldest alcoholic drink, but it certainly hasn't been proven. To argue in favor of mead as the oldest alcoholic drink, all that would have been necessary is for someone to have stumbled across a fallen beehive filled with rainwater, and then drink it. Since someone at some point decided to yank on a cows udders and drink what came out, the beehive story is quite believable to me. Though to be fair, basic beer could have been brought about in roughly the same way, same for wine (plant + rain + time = alcohol).
Anyways, mead is traditionally just honey and water, though over the years many spices, grains, hops, etc. have been added to it. But, whatever the exact formula, I can almost guarantee that if your ancestors came from pretty much anywhere with bees, your existence came about (in a very indirect way) due to a drunken night with a big mug of mead.
But get this, I'd never had it. No, despite the hundreds of beers I've had, I've never had a single drop of mead, not even when I was in Europe. It was time to change that.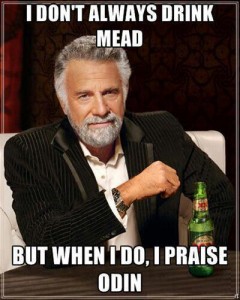 My regular alcohol place, Broadway Market, didn't seem to have mead. This made me fear that I was going to end up on another great alcohol hunt. But fortunately the Wine & Cheese Cask came through to me with an ok selection (4-5 kinds) of mead. The thing is, it was a bit expensive. Probably because its "exotic" compared to most Murkan tastes. I decided that since I didn't even know if I would like it, that it was best to go with the smallest bottle. I ended up going with:
1. Boudica's Uprising – Honey Grail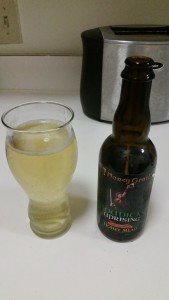 It was pretty awesome, I have to say. It was different, but different in a good way. As you can tell from the image above it was very pale and light. It was also CRAZILY bubbly, it easily had just as much bubbles as champagne, if not more-so. It was an interesting taste, it had a sweet and tart flavor, not dissimilar from a good cider, but there was also a bit of a very mildly beer-like tone to it in the body, though the mouth-feel was more akin to champagne or wine than beer. In other words, there was a lot going on. Its kind of interesting, the U.S. Federal Government considers "Mead" to be a wine for categorization purposes, but I think that is a pretty lazy/inaccurate label myself. I think mead is distinct enough to be its own category, though if I had to label it, I'd say it is closer to cider than anything else.
Boudica's Uprising comes in at 7.5% ABV, which is actually on the low side for mead, which normally ranges from 8-15% ABV (Though some varieties are over 20% ABV). The other bottles I was considering were in the 10-13% range. Since honey is the base, you can get a lot of ABV variation based on the length of fermentation, which also effects the final taste of mead. Similar to wine it can be dry, semi-sweet, or sweet. Then if you add in other stuff like spices, etc. the flavor profile changes even further. Boudica's is touted as a good "baseline" mead, and, not having ever had any other mead, I'll just have to take their word for it. But I did like it, and subsequently I will definitely be seeking to expand my mead knowledge. Its just a shame there is no "Mead Advocate" for me to rely on for guidance.
In case you are wondering about the name, Boudica was a Celtic Queen who lead a massive uprising (thus the name) in 60/61 AD against Roman invaders. It was initially successful, though the rebellion was ultimately crushed at the Battle of Watling Street. Despite her ultimate defeat, Boudica was pretty much a badass, and thus it seems fitting that she have a mead named in her honor.
So, my impression of mead – very good. I look forward to trying a whole lot more.
Until next time,
-Taco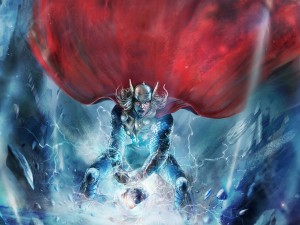 Sadly mead is not guaranteed to turn you into a Norse God. But you can always pretend.