HAPPY EASTER

!
Happy Easter 2016!
Easters marks the nearly one year anniversary since Pig came to live with us, but since Easter changes each year Pig's birthday is still about 1.5 weeks away. We love our Pig – though we don't need anymore children – three is plenty – in case anyone reading this gets any ideas 😛
Not too much to share for this post, I'm intentionally going to try to keep it brief, I was mainly wanting to just bop in and wish everyone a happy Easter.
The boys had plenty to celebrate this morning, as we played a game of "hunt the Easter basket" – which with some help from Pigsten they found (hidden in the entryway).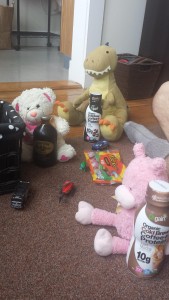 Grandma Meem had even sent a package along with the Easter Bunny, the first season of Better Call Saul! Yay! We all loved Breaking Bad, so we are excited to get started on the "prequel" to it.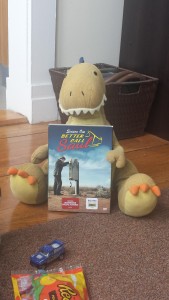 Pigsten had fun surfing on one of the trucks from the basket (these are technically re-gifts, but shh, they don't need any more toys).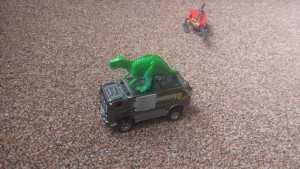 All in all, it was quite a haul! Look at all that yummy coffee 🙂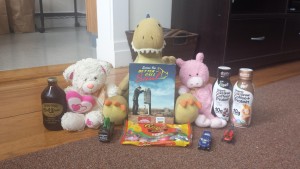 Elsewhere in the world Snowbros continue their valiant fight against Spring, which isn't going so well for them these days.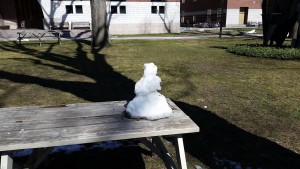 That said, they've put up one hell of a fight considering that this year we only had around 30″ of snow compared to like 115″ last year.
I've also learned how to make a Poor-Man's mocha using some of the stuff the clinic has around the espresso machine, score for Taco!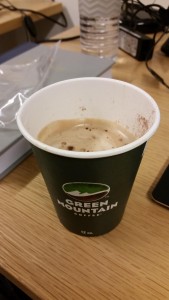 I'd say it's saving me money, but I rarely buy myself things, so it's just increasing my quality of life (and sugar intake) – since I wouldn't have a mocha otherwise (with the exception of SB and I's Saturday coffee dates).
Speaking of SB dates, this past Friday we headed to Boloco, which is kind of like Chipotle except without the herpes.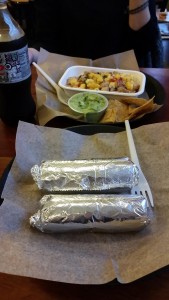 One thing I like about Boloco is that they have a lot of different options for how you can receive your noms, I like their "Mini Combo" with lets you get two miniature burritos, this lets me get two different kinds! We don't go often because Boloco is a very common free-food at the law school, but it's been a Boloco dry-spell at school, so it sounded good and it was my pick.
On the way back from Boloco we spotted a Turkey friend in Harvard Yard!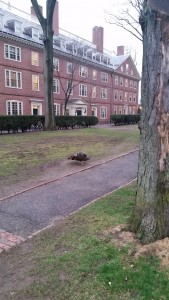 I ended up getting a lot closer to her than that, and she sang me some songs of her people. Turkeys actually aren't that uncommon in the Harvard Square area, though I'm not entirely sure where they are coming from. Maybe they are Grey Poupon turkeys.
Afterwards we went to Mike's Pastry (the Cambridge location) and instead of getting cannolis decided to try some of their other delicacies.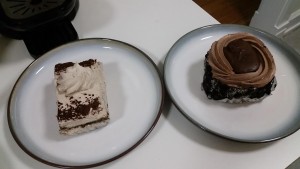 I tried their tiramisu, it was really good, but at $4.50 was one of their more expensive items. I love me some tiramisu though. SB got what we thought was a mocha cake – since, you know, it was labeled as such. Turns out it was incorrectly labeled, and instead was some fudge, cream, Oreo cake, e.g. extremely rich. In the end I think we were much bigger fans of the tiramisu as the Oreo cake was just a bit much, but have no fear, we finished it the next day. 😛
And that's all for now. Hope everyone has a good holiday! Remember, today Jesus was resurrected, which is a pretty powerful way of saying that you too can overcome.
Until next time,
-Taco